Alvin Li, an artist with disability, used rich colours, unsophisticated and vividness style of drawing to create four red packets
with the theme of Hong Kong scenery. He recorded our beautiful time with our beloved and carried the collective memories of Hong Kong people through pictures.
* This series of works is Alvin Li's works from ADA, and the artist is taken ADAM as the selling point.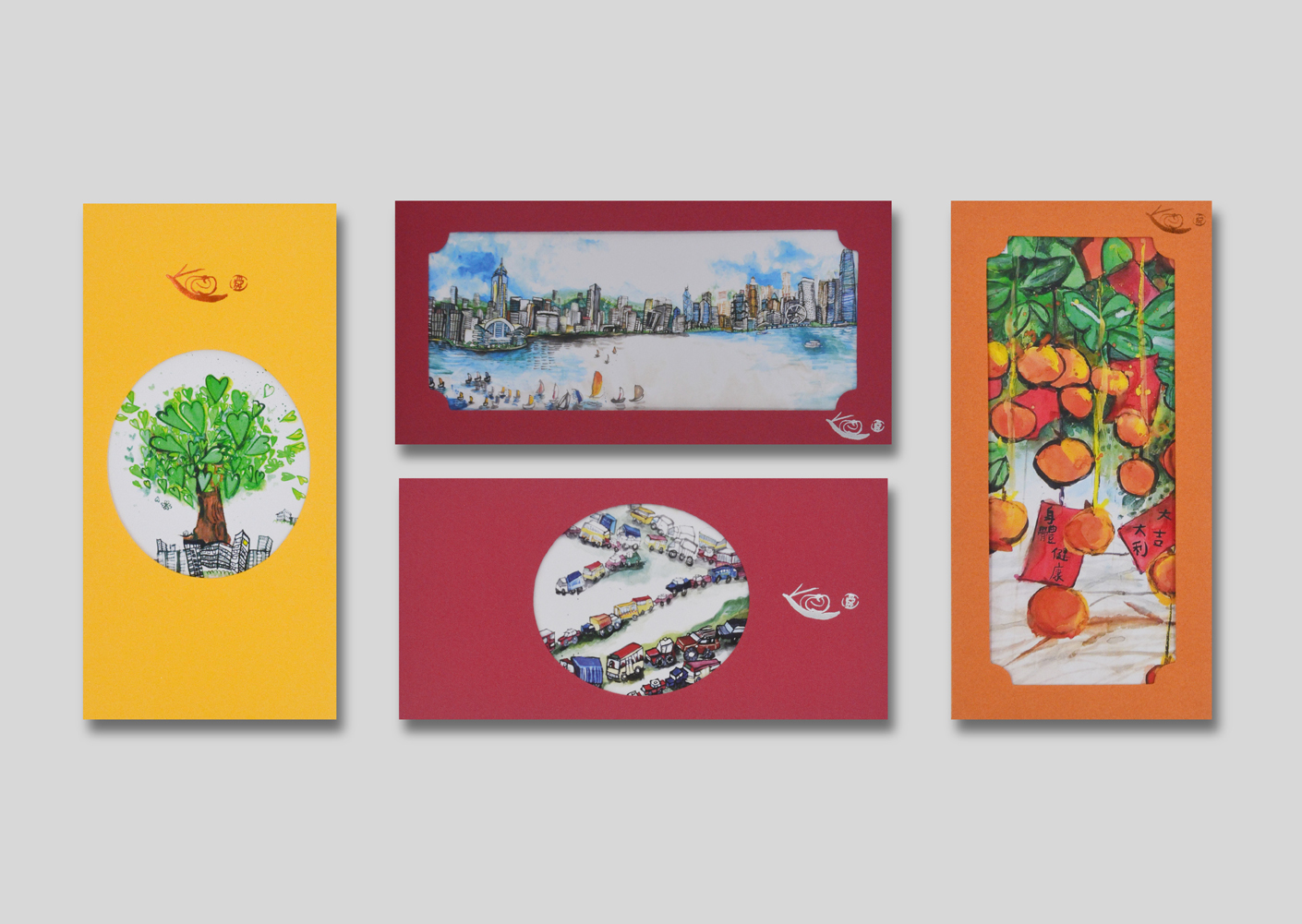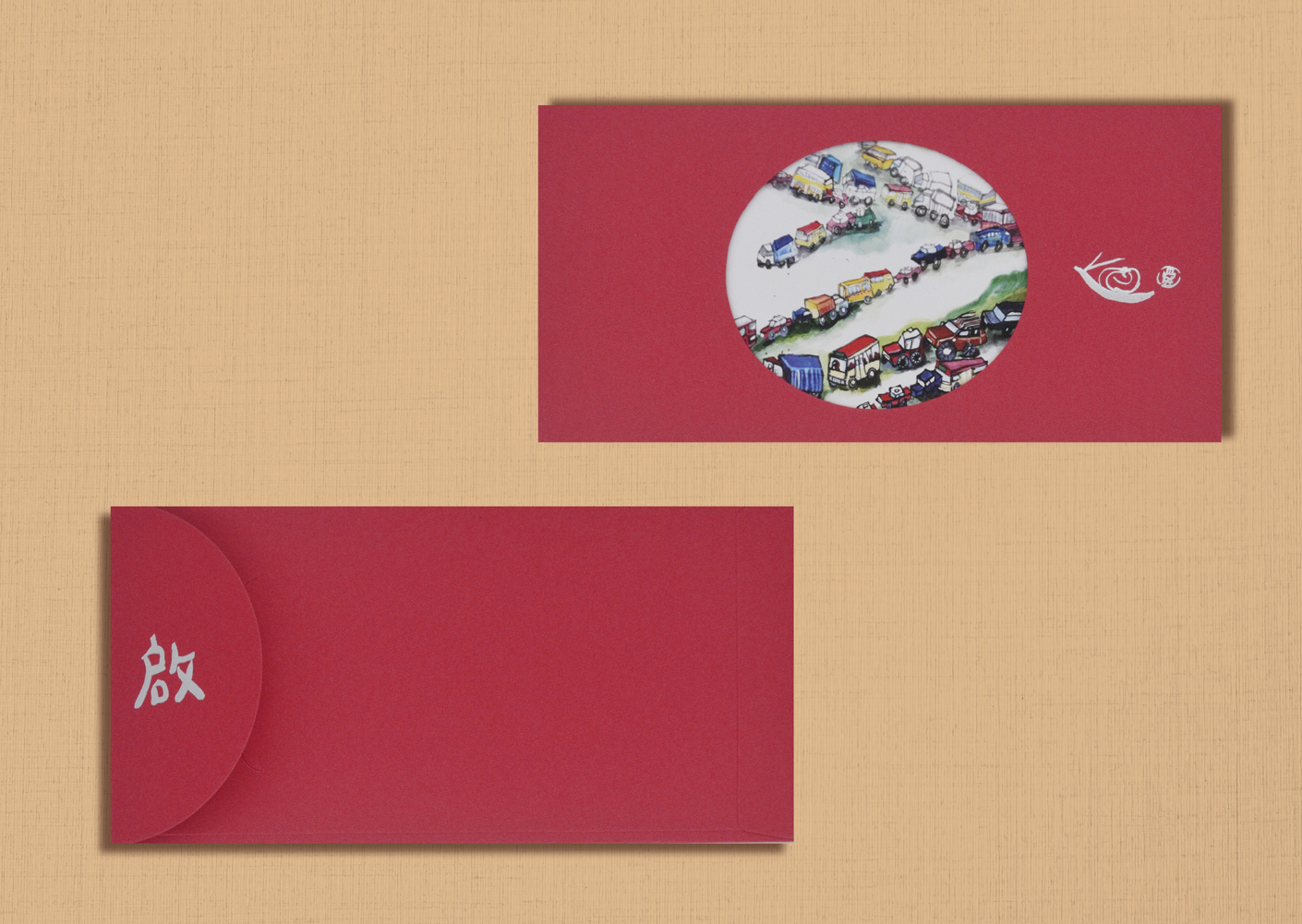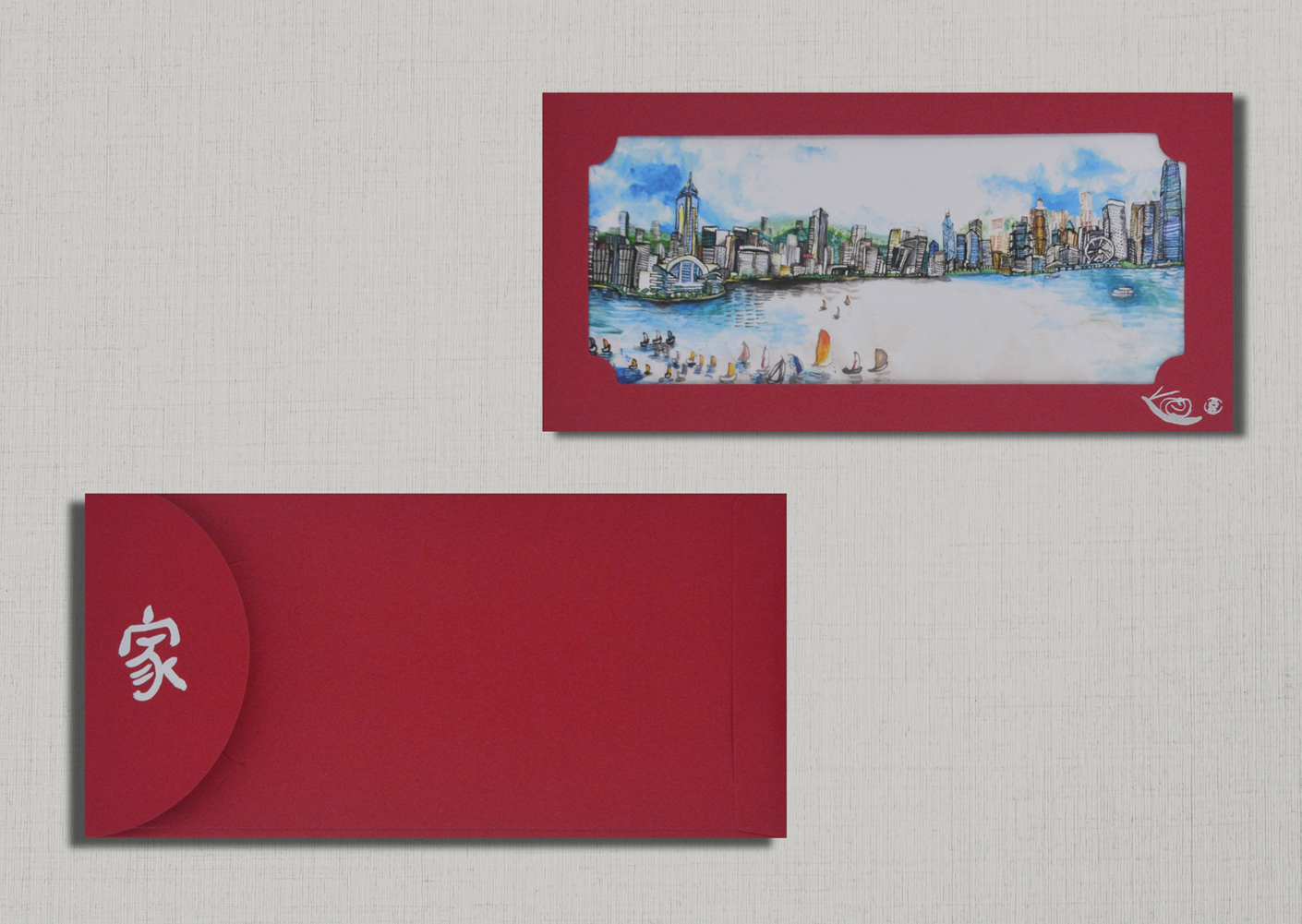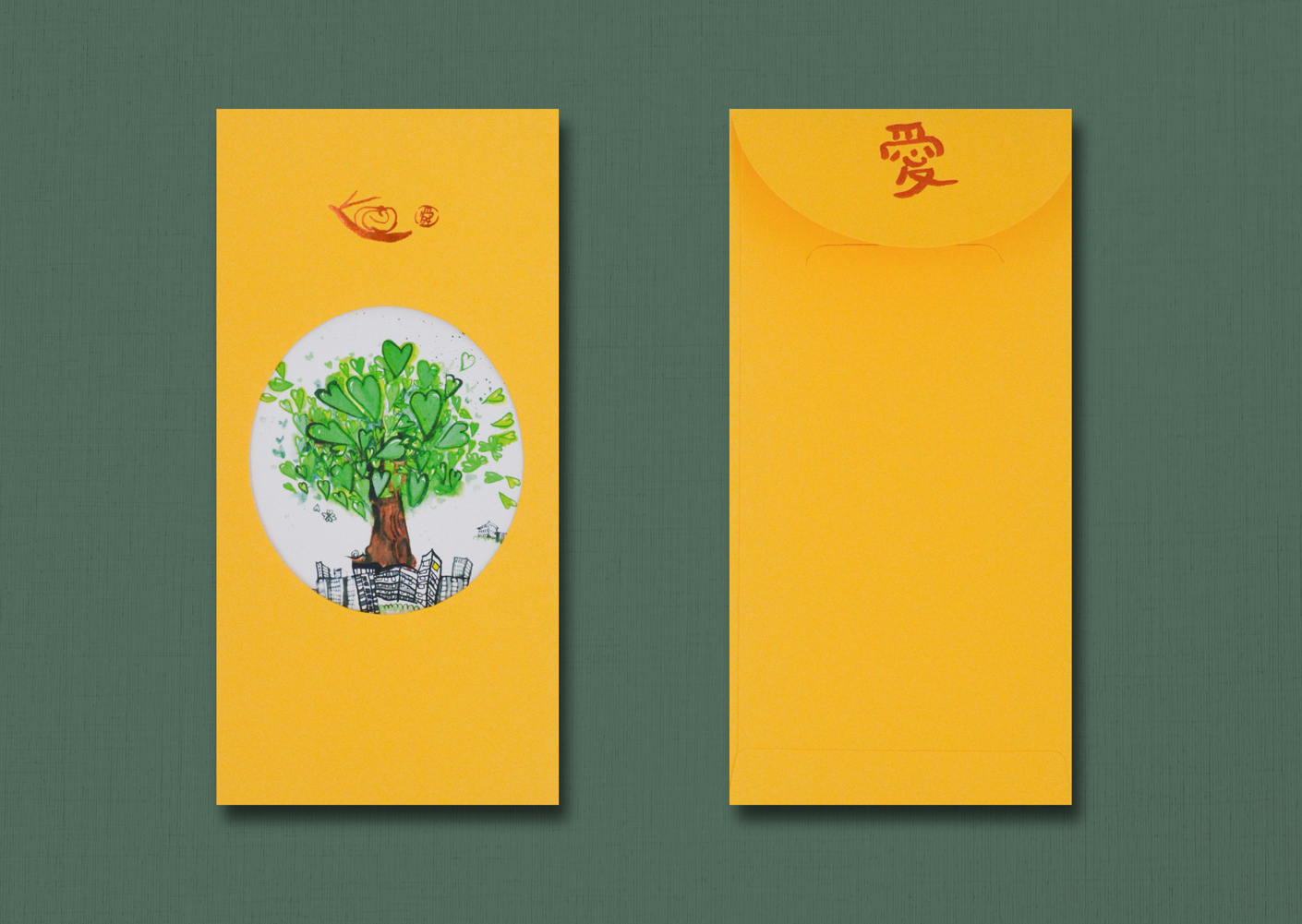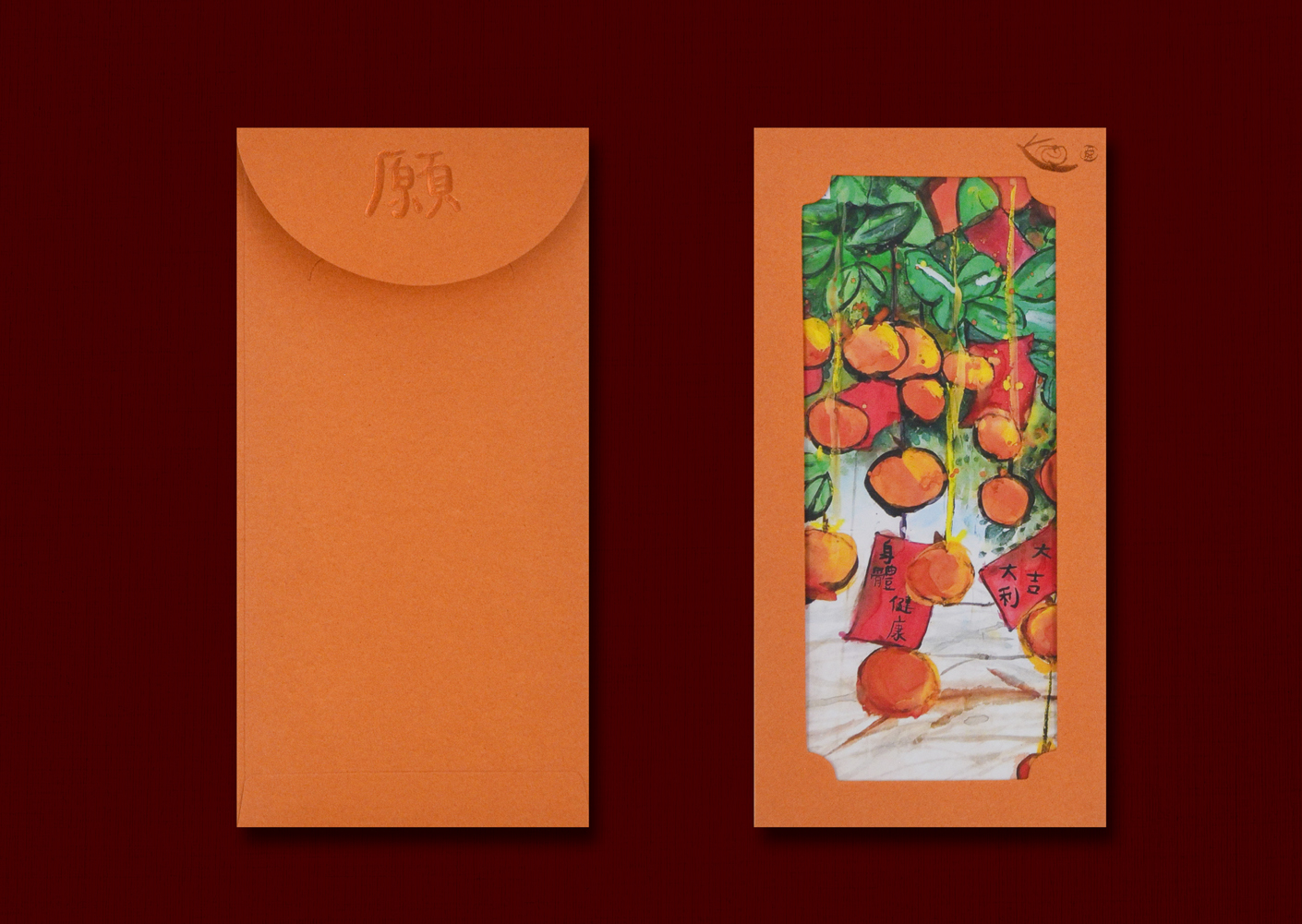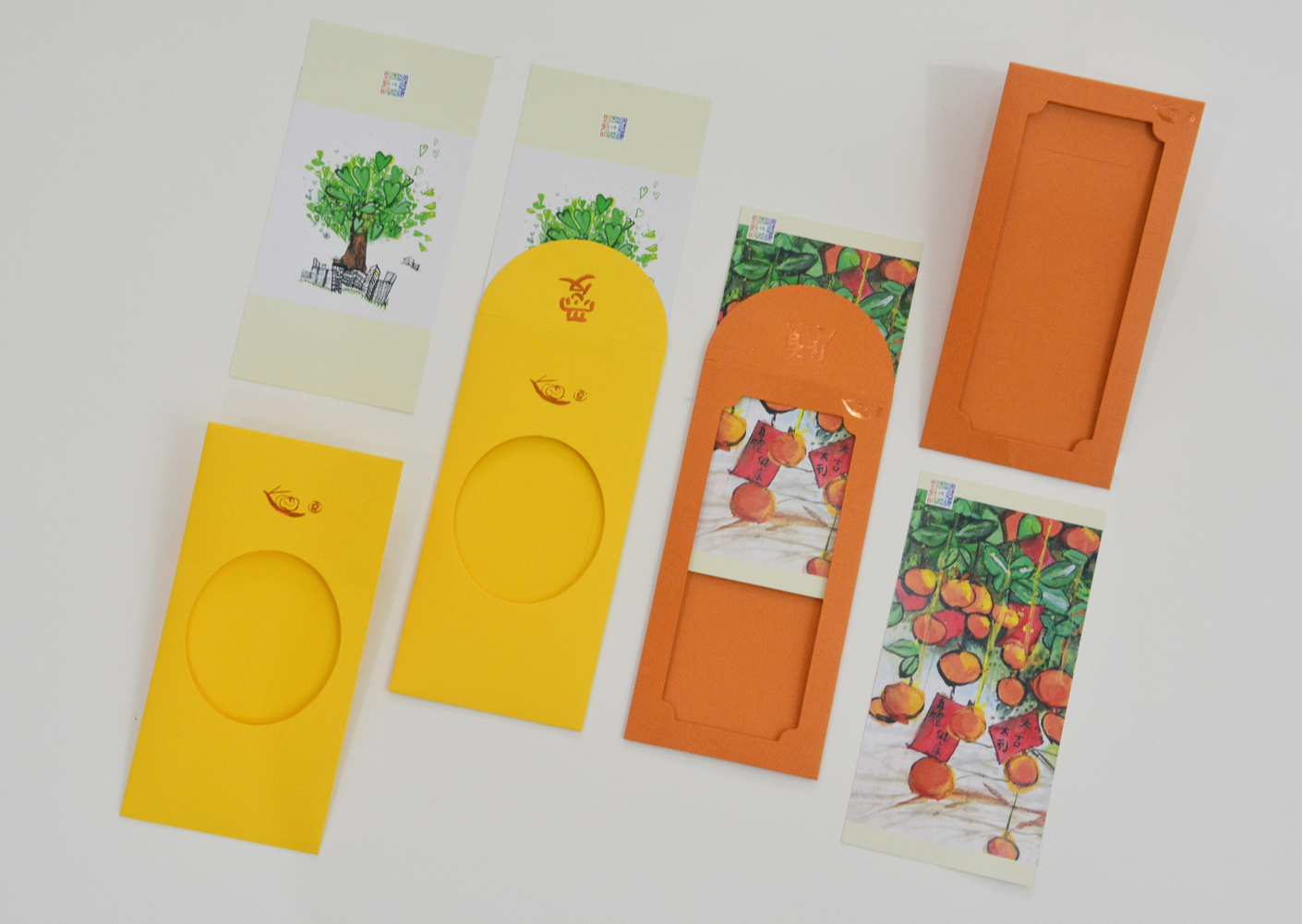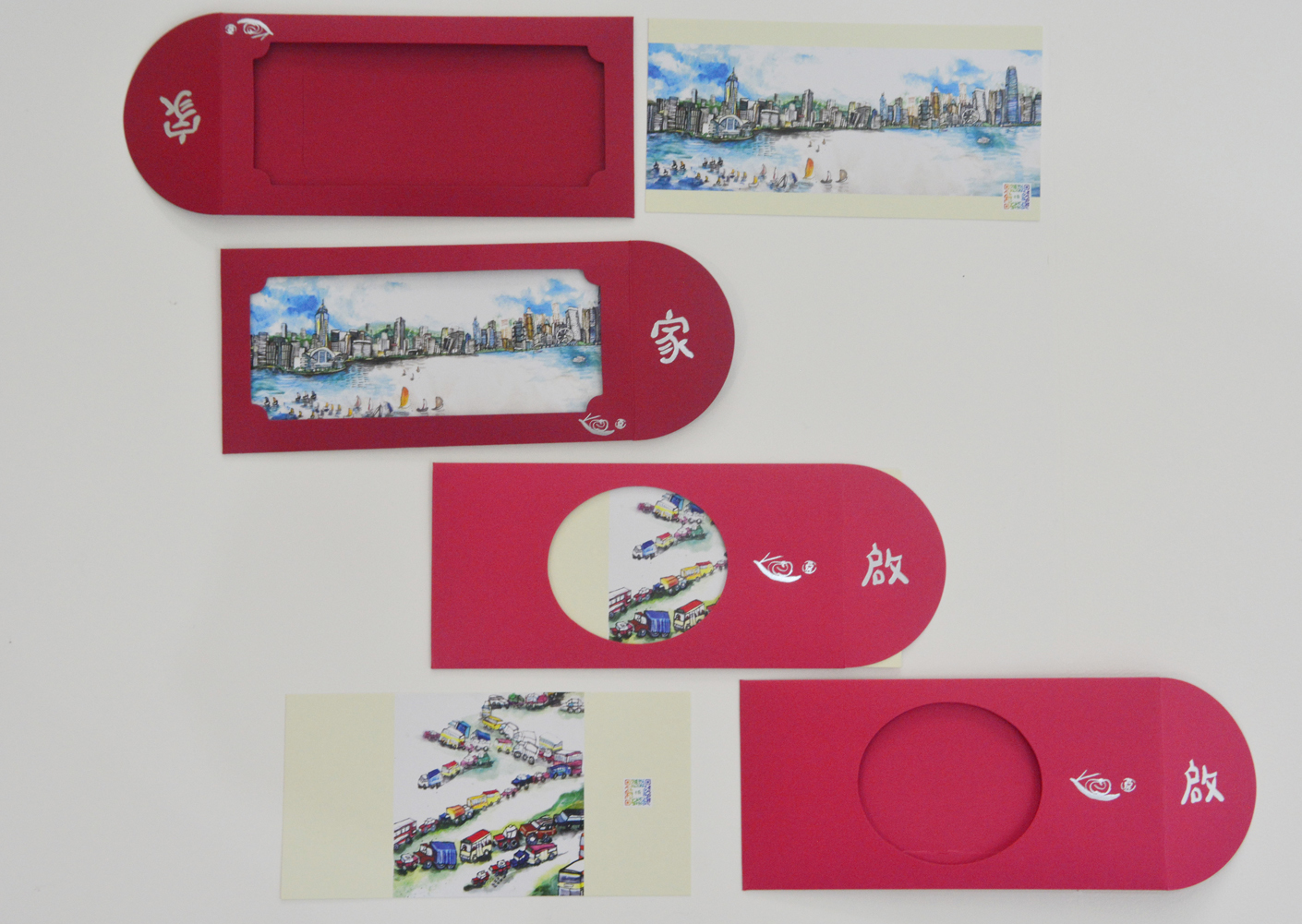 Hong Kong Scenery Greeting Envelope - Alvin Li 

Hanging our wishes on the wishing tree in Lam Tsuen, overlooking the view of Victoria Harbour on the top of Taiping Shan, working hard in the bustling city, and building our own sweet home. 
A simple greeting card is the most faithful thanks and blessings to your close relatives and friends. The artist hopes to spread the warmth and wishes on different festivals and days and let everyone and family filled with love, through the card.
May everyone be blessed through the coming year in fullest measure and stay healthy.
Artwork Description : 
「Connect」 68cm x 47cm
「Family」 49cm x 136cm
「Love」 67cm x 57cm
「Wish」 40cm x 50cm
Price Information:
$30 per each pack 
(Discounted price: $200 for 8 packs、Please contact 29790535 for ordering over 40 packs) ) 
Artist introduction : 
The artworks of Li Tze-shun Alvin are colourful and lively, which transmit his pure joy to the audiences. When he was a child, he was weak in learning, lacking concepts of language, communication and space. Luckily, there is a compassionate teacher who saw his talent in drawing. Under the patient guidance of the teacher, Tze-shun gradually elevated both interests and skills in painting that has brought him not only exploration of a new model of learning but also a new life.