*Colour of the print might differ slightly from the original due to production adjustments.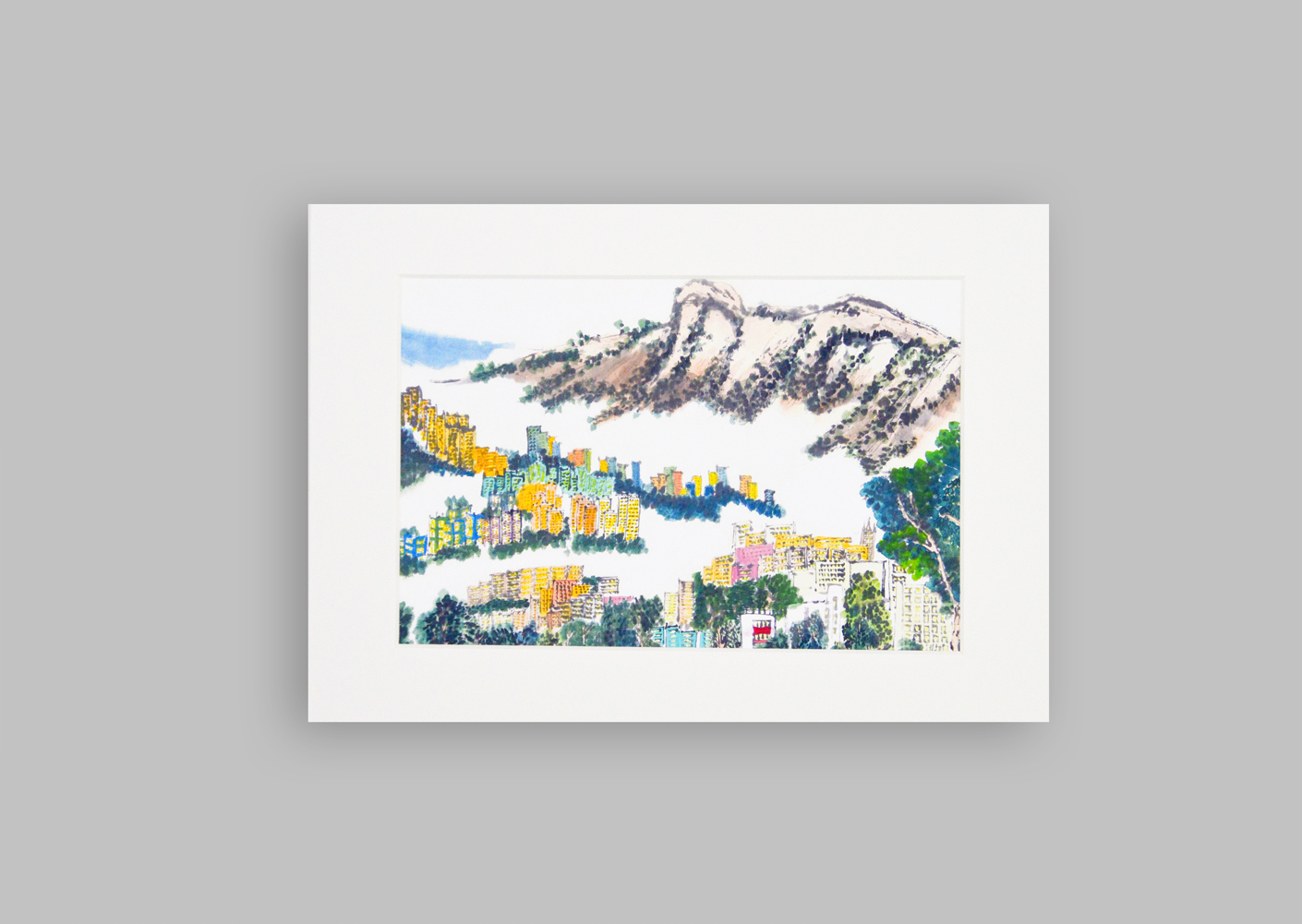 New merchandise  – Limited edition Giclee Prints by artists

The opportunity to own artworks created by our artists is here! ADAM will soon release a limited-production, high-quality giclee prints authorized by our artists.Through high-standard scanning and micro-jet printing, giclee prints present delicate brush strokes and richly saturated colours of the original. Artworks of up to 9 artists are available for your collection.
Follow ADAM's webpage to get updates on our upcoming products.
Artwork Description : 
Pat Sin Welcoming Lion , 2014
24cm X 33cm (with framemat)
Ink and colour on paper

The "Spirit of Lion Rock" is the immortal spirit of Hong Kong people. This spirit, passing down from generation to generation, has been leading us through difficulties one after another and striving for self-improvement in adversity.

Artist introduction : 
ADA Angel. Wong Yun-chuen loves painting since a young age and displays his strengths in ink painting and acrylic painting. He picked up his drawing pens then, painting as he liked with enjoyment when the other students played around. He is also excelled in using different kinds of drawing tools including pencils, ballpoint pens, colour pencils, brushes and marker pens.
He has participated in many art competitions and exhibitions. His artworks include a scroll painting merging Eastern and Western culture named "The West coming to the East" which he took half year to finish and imitate "Along the River During the Ching-ming Festival". Other artworks including "Peaceful" which was awarded the Gold Prize of "Cross All Borders: Hong Kong Festival Showcasing New Visual Artists with Disabilities 2012" (Youth Division) , while "Pat Sin Welcoming Lion" was awarded Silver Prize of "Cross All Borders: Hong Kong Festival Showcasing New Visual Artists with Disabilities 2014" (Youth Division).
He hopes to express his inner mind and also capture the moment of the society and citizens' life through painting.