*Colour of the print might differ slightly from the original due to production adjustments.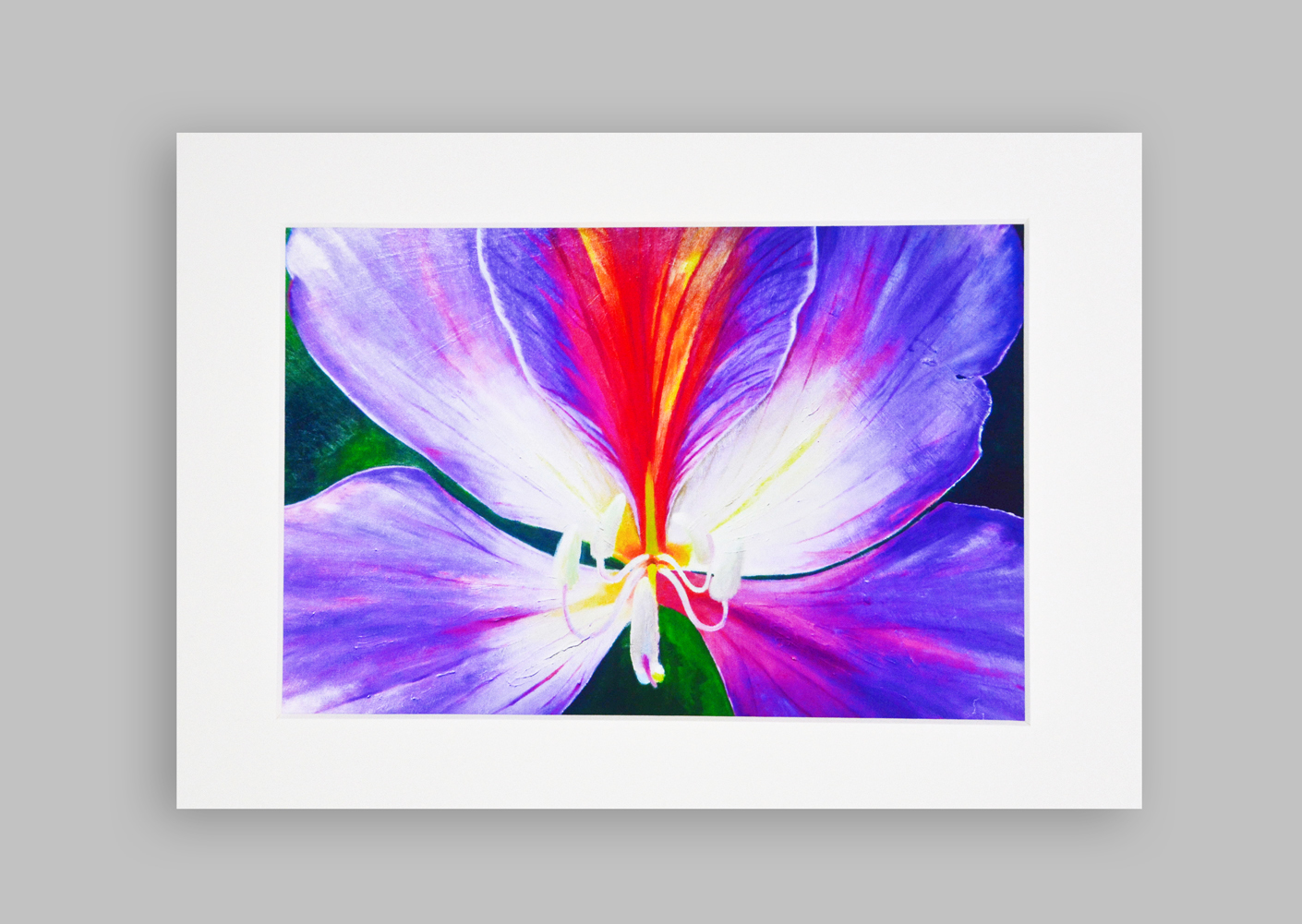 New merchandise  – Limited edition Giclee Prints by artists
The opportunity to own artworks created by our artists is here! ADAM will soon release a limited-production, high-quality giclee prints authorized by our artists.Through high-standard scanning and micro-jet printing, giclee prints present delicate brush strokes and richly saturated colours of the original. Artworks of up to 9 artists are available for your collection.
Follow ADAM's webpage to get updates on our upcoming products.
Artwork Description : 
Glory to the Bauhinia Flower, 2020
24cm X 33cm (with framemat)
Acrylic on canvas
The Sun illuminates the petals of the Bauhinia, reflecting the eternal and immortal sheen, guiding us towards our way to go.

Artist introduction : 
An enthusiastic painter, Pui Sin regards drawing as a free, relaxing and challenging process, with a graffiti-like freedom that allows her to release pressure. Comics and Hayao Miyazaki's animations have inspired her, in particular the naivety, imagination and profound meaning of Miyazaki's stories have deeply touch her.
After her secondary school graduation, Pui Sin continued her study in graphic design and illustration. She is currently working in related fields to further develop her art potential.


*The picture above is for reference only.