*Colour of the print might differ slightly from the original due to production adjustments.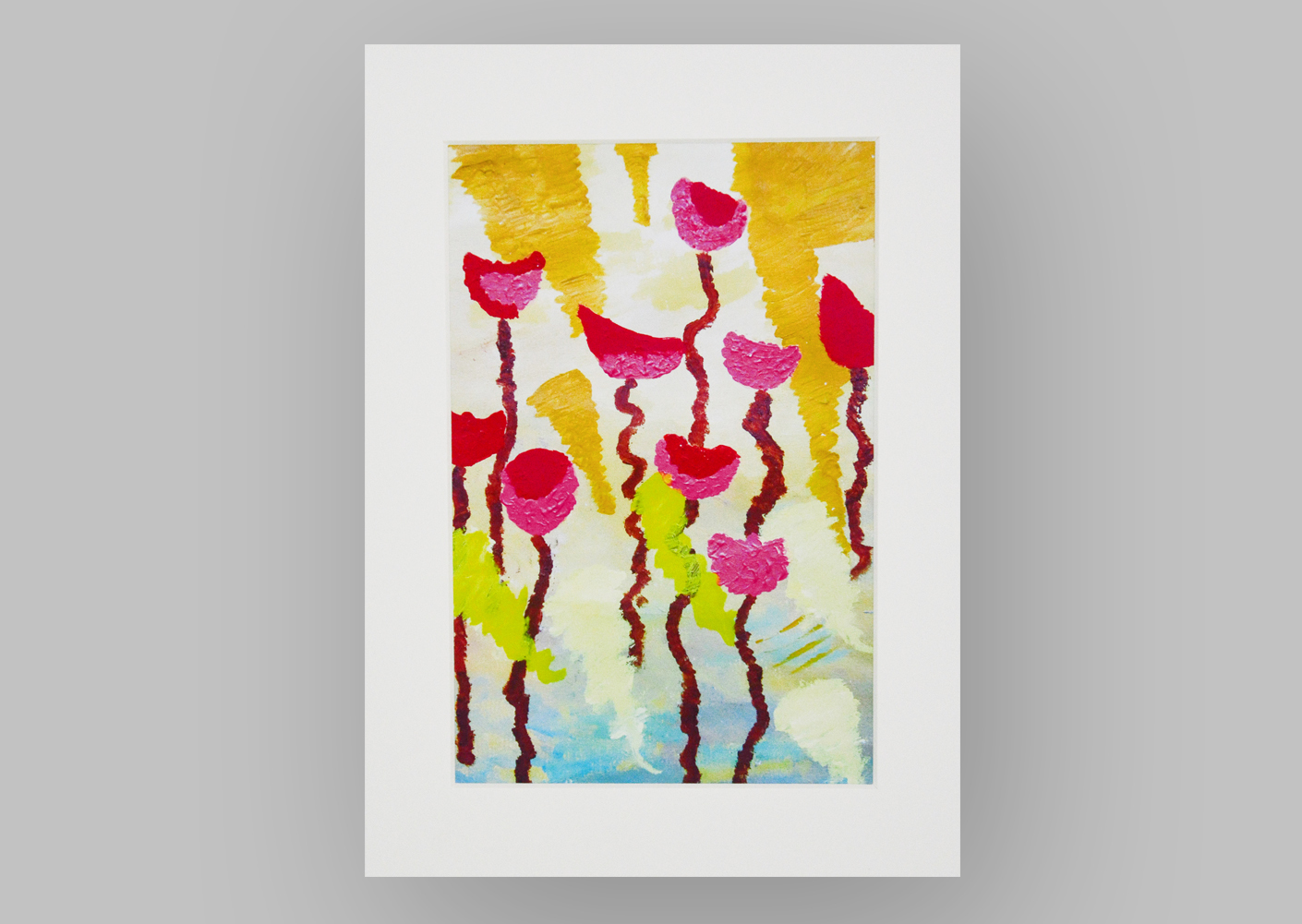 New merchandise  – Limited edition Giclee Prints by artists
The opportunity to own artworks created by our artists is here! ADAM will soon release a limited-production, high-quality giclee prints authorized by our artists.Through high-standard scanning and micro-jet printing, giclee prints present delicate brush strokes and richly saturated colours of the original. Artworks of up to 9 artists are available for your collection.
Follow ADAM's webpage to get updates on our upcoming products.
Artwork Description : 
Splendid Blossom 2 , 2018
24cm X 33cm (with framemat)
Watercolour, ink on paper

The blooming flowers greet us like a group of graceful ladies.

Artist introduction : 
ADA Registered Artist. Li Siu Yin creates artworks with a meaning of life. The process of creation is more important than the skills used. She is willing to listen to her heart, express herself through arts and share her thoughts with everyone, by bringing positive energy into society. She always uses bright colours on her artworks and sometimes has some 3D craft works.
Siu Yin has participated in various exhibitions. Some of her artworks were auctioned for fundraising. Her paintings were recommended as the representatives of two housing estates in 15th Anniversary by the Hong Kong Housing Authority.
*The picture above is for reference only.