*Colour of the print might differ slightly from the original due to production adjustments.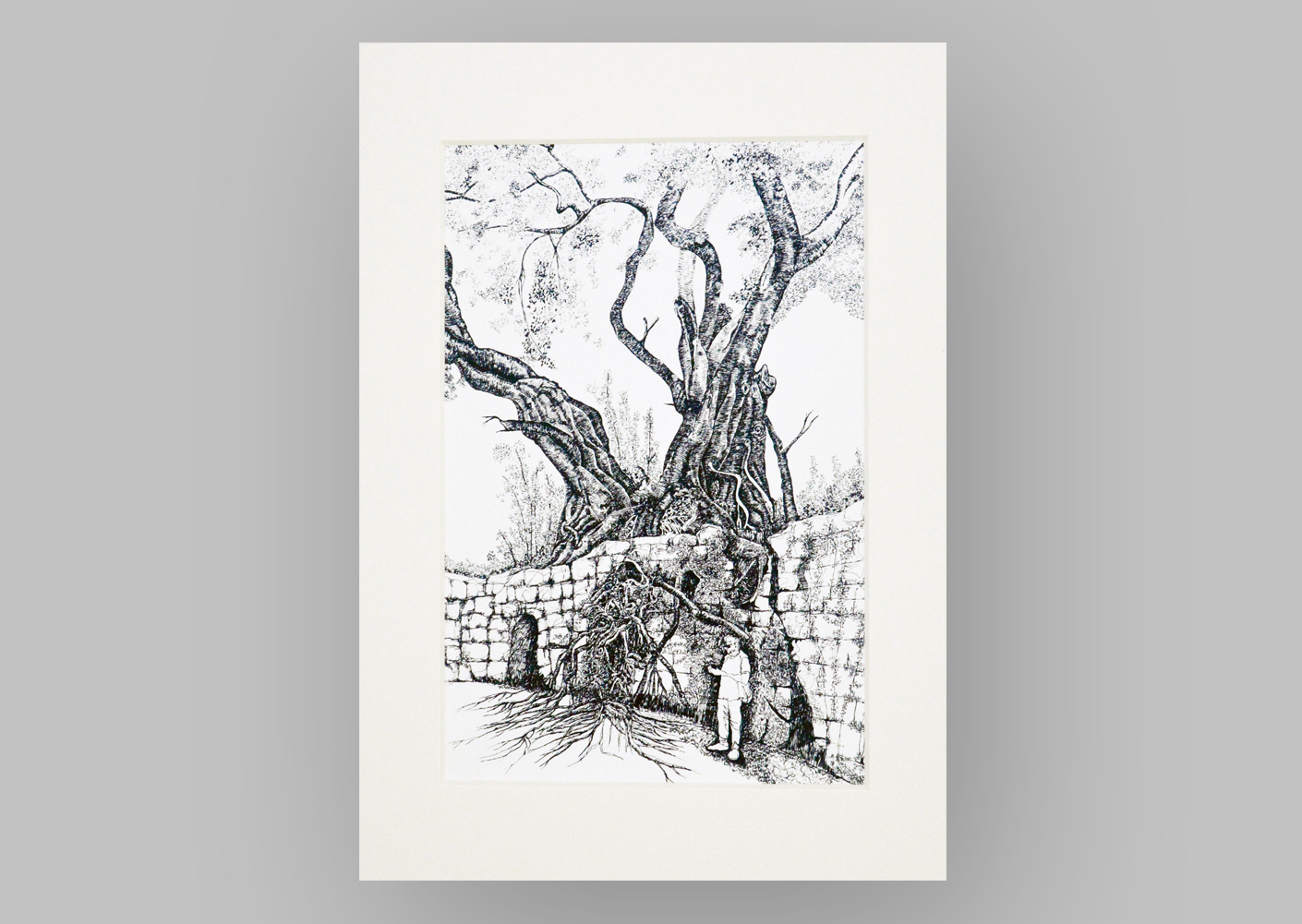 New merchandise  – Limited edition Giclee Prints by artists
The opportunity to own artworks created by our artists is here! ADAM will soon release a limited-production, high-quality giclee prints authorized by our artists.Through high-standard scanning and micro-jet printing, giclee prints present delicate brush strokes and richly saturated colours of the original. Artworks of up to 9 artists are available for your collection.
Follow ADAM's webpage to get updates on our upcoming products.
Artwork Description : 
My Roots , 2019
24cm X 33cm (with framemat)
Panel painting

No matter how many challenges we have gone through, as long as we are tough and strong, the  adversities will make us stronger.

Artist introduction : 
Born in Fujian, China, ADA Angel Frank Wong lost his hearing due to illness at childhood. Using chalk to doodle when he was young, he become very interested in arts creation. He studied in Lutheran School For The Deaf where he developed a fondness for drawing. In the 1994 Hong Kong Certificate of Education Examination, he obtained Grade B in Visual Arts. Building on this favorable result, Frank kept on drawing and self-learning after graduation, seeking inspirations from arts books. He broadened his creativity to different media including oil painting, watercolor painting, sketching, traditional Chinese painting and comic, with the use of various materials and tools to create diverse works.

In 2015, Frank joined the "Play me, I'm Yours" activity and drew a painting on a piano, as well as creating 3D paintings in the "ARTram Shelters" Phase 4 project organized by the Hong Kong Tramways. He also won the 'BiG-i Award' in the "BiG-i International Communication Center for Persons with Disabilities Art Project 2015" in Japan.

*The picture above is for reference only.