*Colour of the print might differ slightly from the original due to production adjustments.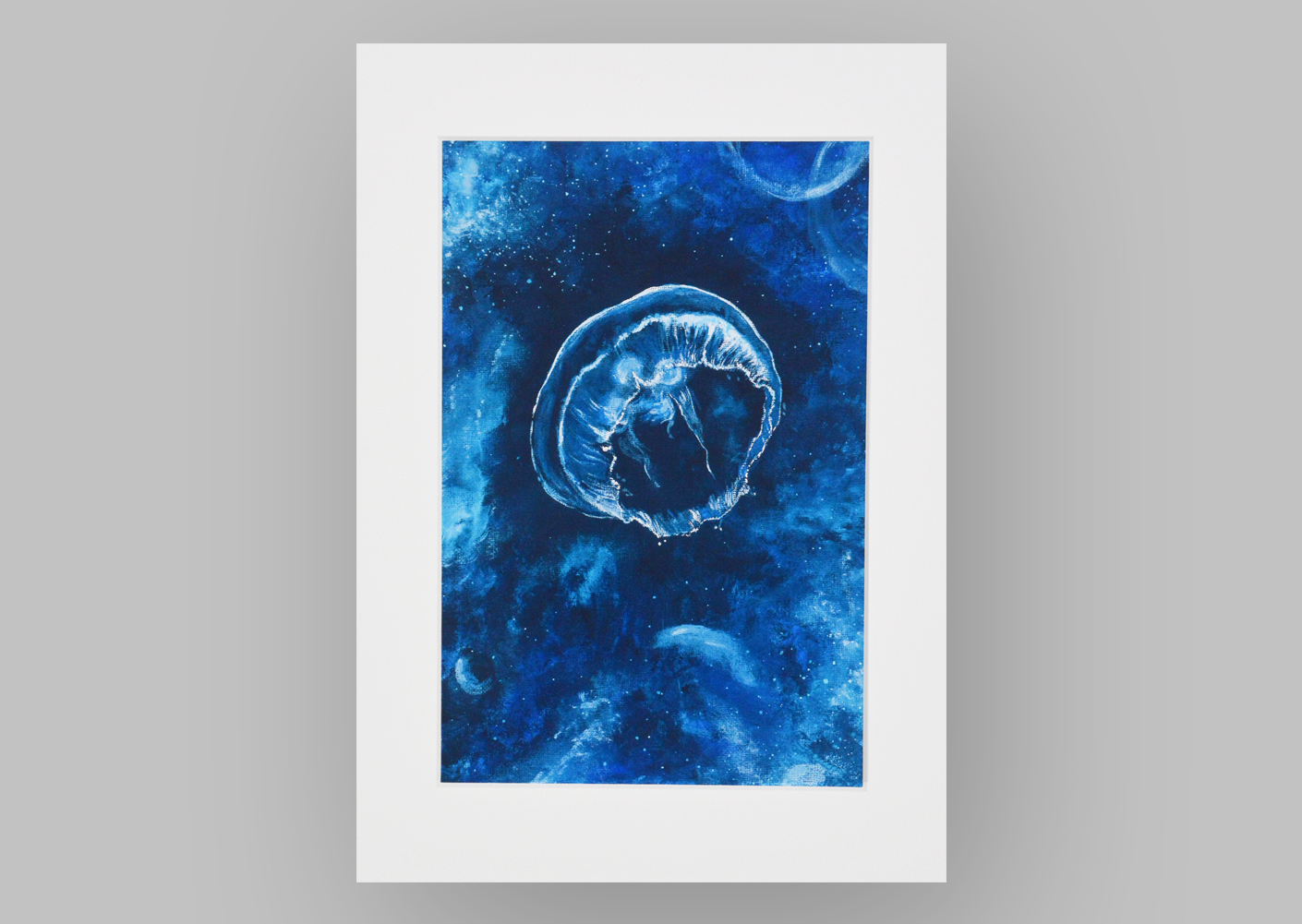 New merchandise  – Limited edition Giclee Prints by artists
The opportunity to own artworks created by our artists is here! ADAM will soon release a limited-production, high-quality giclee prints authorized by our artists.Through high-standard scanning and micro-jet printing, giclee prints present delicate brush strokes and richly saturated colours of the original. Artworks of up to 9 artists are available for your collection.
Follow ADAM's webpage to get updates on our upcoming products.
Artwork Description : 
Jellyfish , 2019
24cm X 33cm (with framemat)
Acrylic on canvas

The dreamlike ocean dancer paints the beauty of their life in the sea.

Artist introduction : 
Cheng Pui-man is a Hong Kong born and bred artist who expresses her immanent feelings through painting. Most of her artworks were inspired by her real life experiences. She is good at illustrating realistic and detailed sceneries. She has been studying Higher Diploma in Visual Arts and Culture in Hong Kong Design Institute since 2016. During her learning journey, Pui-man always explores the meaning of life by herself and express herself in the Deaf world through painting.

*The picture above is for reference only.