*Colour of the print might differ slightly from the original due to production adjustments.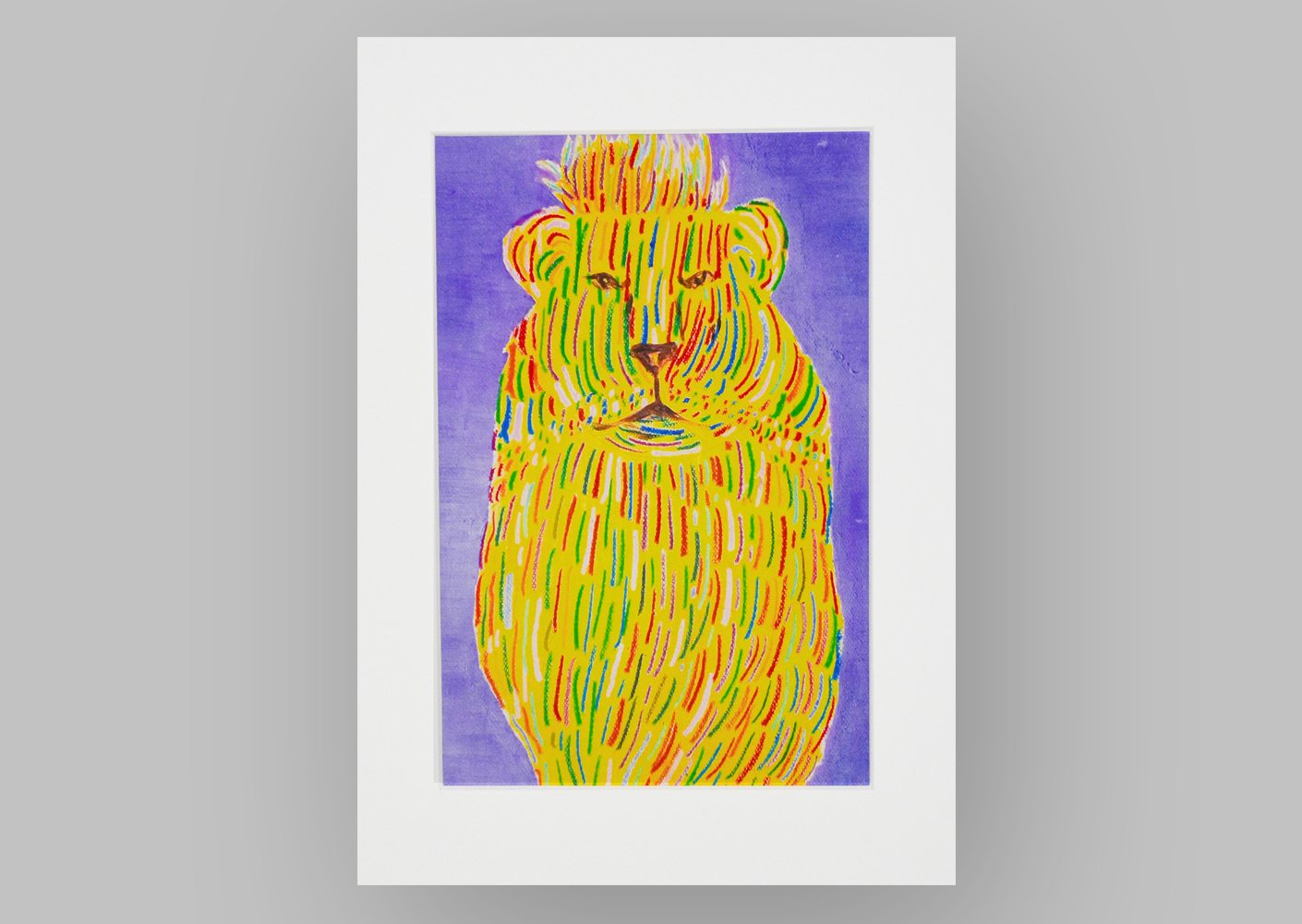 New merchandise  – Limited edition Giclee Prints by artists

The opportunity to own artworks created by our artists is here! ADAM will soon release a limited-production, high-quality giclee prints authorized by our artists.Through high-standard scanning and micro-jet printing, giclee prints present delicate brush strokes and richly saturated colours of the original. Artworks of up to 9 artists are available for your collection.
Follow ADAM's webpage to get updates on our upcoming products.
Artwork Description : 
The Colourful Fur of a Lion , 2018
24cm X 33cm (with framemat)
Acrylic on canvas

Lion was born with a rainbow mane and always felt out of place when little. When it grew up it finally realized it has the most unique characteristic in this world. It stopped caring about standing out. The rainbow mane highlights the lion's elevated status.

Artist introduction : 
Since his childhood, Lee Wang-on would draw tirelessly on any paper at hand, just as on his magic drawing board. Wang-on has joined the class at Hong Kong Teaching Resource Centre since 2014. His works have been exhibited at the centre several times, as well as in Cross All Borders 2010'. He is never hesitant to start a stroke, and then he would fill the outline with fine colour lines, geometric shapes, or trademarks of different brands.

*The picture above is for reference only.