ADAM x SIP·ART PERFECT SHARING Confectionery and Organic Teabag Gift Set
SIP ART, together with ADAM, a social enterprise set up by Arts with the Disabled Association Hong Kong, presents the "Perfect Sharing" gift set. With the stunning artwork created by artists with disabilities, share the beauty of art, share the stories of the artists, share the love - the Perfect Sharing.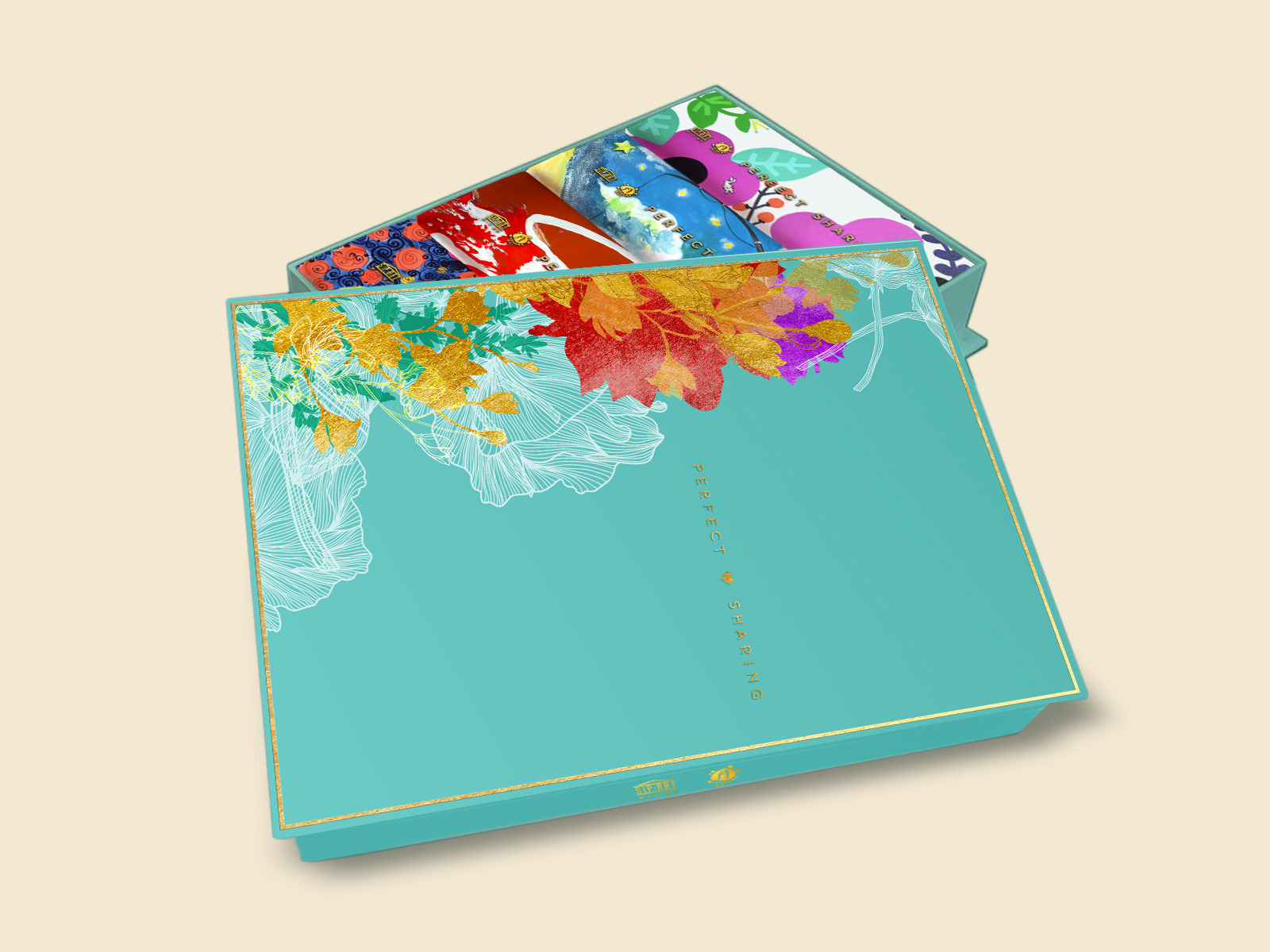 The gift set includes:
- Palmier
- Hong Kong made cookies
- French dark chocolate truffles
- USDA certified Ayurvedic organic herbal teabags
Part of the income of each sale will be donated to support artists with disabilities.
ADAM X SIP ART PERFECT SHARING Confectionery and Organic Teabag Gift Set order form: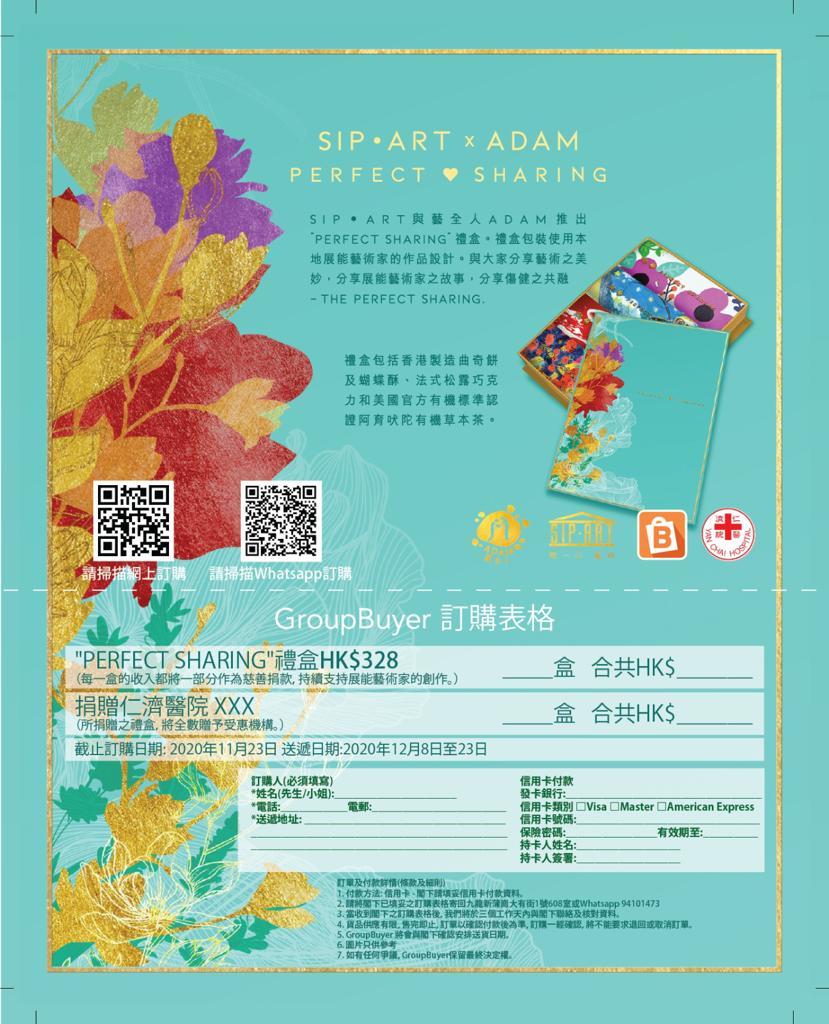 Deadline for orders: 23 November 2020
Delivery/pickup period:8 to 23 December 2020
Terms and Conditions:
- Please return the completed form to Room 608, 1 Tai Yau Street, San Po Kong, Kowloon.
- When we receive your form, we will contact you to check the information within three working days.
- There is only a limited number available, if sold out then it will no longer be available. The order will only be confirmed once payment has been received, and once confirmed, it cannot be cancelled or returned.
- Groupbuyer will contact you to arrange delivery times.
- Photos are for reference only.
- If interested you could buy a canvas bag to come with the gift set for an extra price.
- If the order is more than or equal to 20 boxes, then it is eligible for free delivery.
-   If the order is less than 20 boxes then there will be a $500 delivery charge.
- The delivery service will be provided by SF Express.
- If you choose to pickup, please go to the pickup locations below, and note the office hours:
SIP ART
香港九龍尖沙嘴梳士巴利道18號K11 MUSEA, 1樓Shop 109
Shop 109, 1/F, K11 MUSEA , Victoria Dockside, 18 Salisbury Road, Tsim Sha Tsui
Mon. – Sun. 12:00 - 20:00
醉名廚 Star Chefs Creation
九龍尖沙咀彌敦道132號美麗華廣場一期地庫B101A
B101A, Basement, Mira Place 1, 132 Nathan Road, TST, Kowloon, H.K.
Mon. – Sun. 12:00 - 21:00
新界將軍澳唐德街9號將軍澳中心1樓167號舖
Shop 167, 1/F,Park Central,9 Tong Tak St, Tseung Kwan O,H.K.
Mon. – Sun. 12:00 - 20:30
九龍城獅子石道24號地下
G/F, No.24 Lion Rock Road, Kowloon City, Kowloon, H.K.
Mon. – Sun. 11:30 - 20:30
香港展能藝術會 Arts with the Disabled Association Hong Kong
香港島銅鑼灣福蔭道七號銅鑼灣社區中心四樓 香港展能藝術會
4/F, Causeway Bay Community Centre, 7 Fook Yum Road, Causeway Bay, Hong Kong
Mon. – Fri. 10:00 - 18:00
藝全人 ADAM Arts Creation Limited
香港銅鑼灣軒尼詩道438-444號金鵝商業大廈10樓B室
Unit 10B, Gold Swan Commercial Building, 438-444 Hennessy Road, Causeway Bay, Hong Kong
Mon. – Fri. 10:00 - 18:00